Muslim Sisters Of Éire (MSOÉ) have been regularly featured in national and international TV, newspapers and radio programmes, advocating for the rights of women and working to raise awareness about the plight of the homeless and the most vulnerable members of our society.
MSOÉ has also been speaking about Islam in the Irish context and advocating for a better understanding of Muslim women.
In addition to traditional media, we endevour to engage with our audiences on the most popular social media channels - see home page, contact page or the footer below for details.
---
Below are selected MSOÉ features and appearances in the media.
24 Jun 2023 - Irish Examiner: 'Young couple with six-month-old baby present as homeless to Dublin soup kitchen'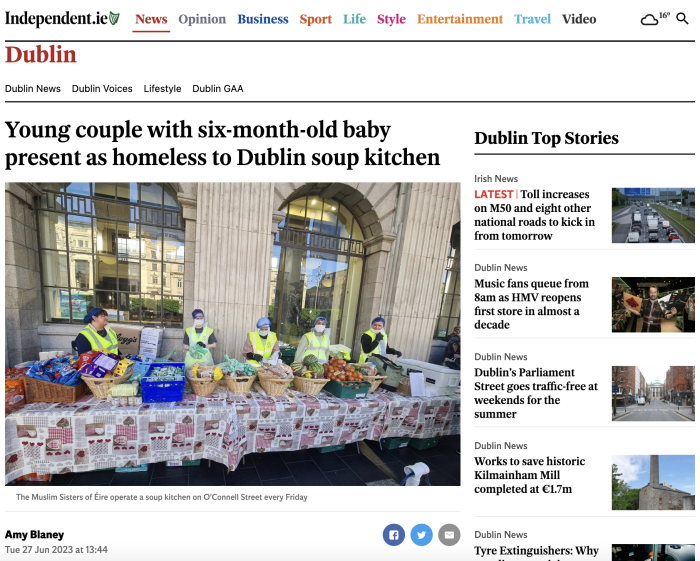 ---
24 Jun 2023 - Irish Examiner: 'They are hungry and desperate. We are here to help:' Muslim Sisters of Éire feed the poor'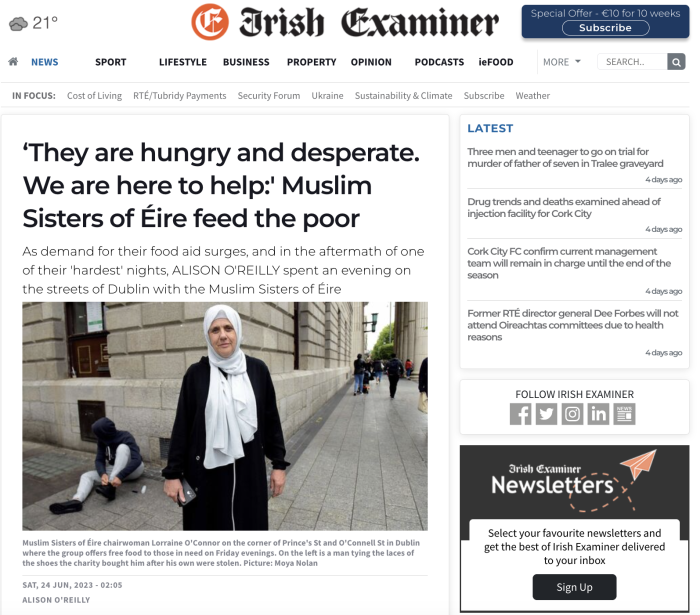 ---
30 Mar 2023 - The Independent: Celebrating Ramadan in Ireland: 'The fast is easy here because of the weather'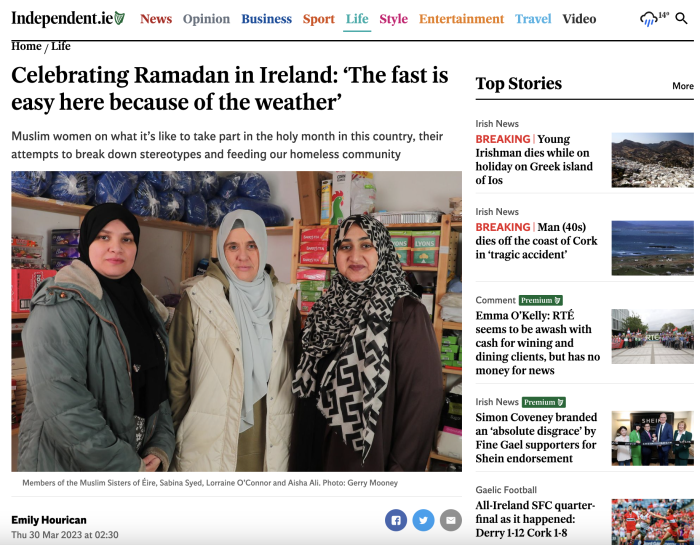 ---
23 Mar 2023 - Image: Women-led charities and social enterprises to support this IWD and beyond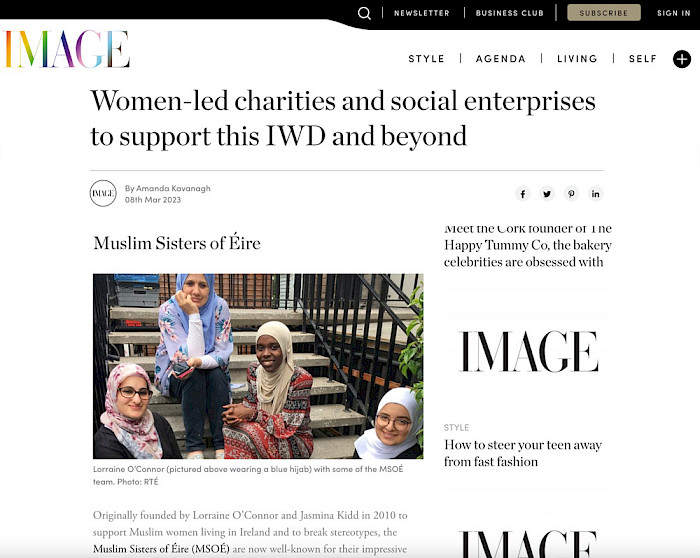 ---
01 Mar 2022 - Irish Examiner: Living costs leads to 'surge' in people using food banks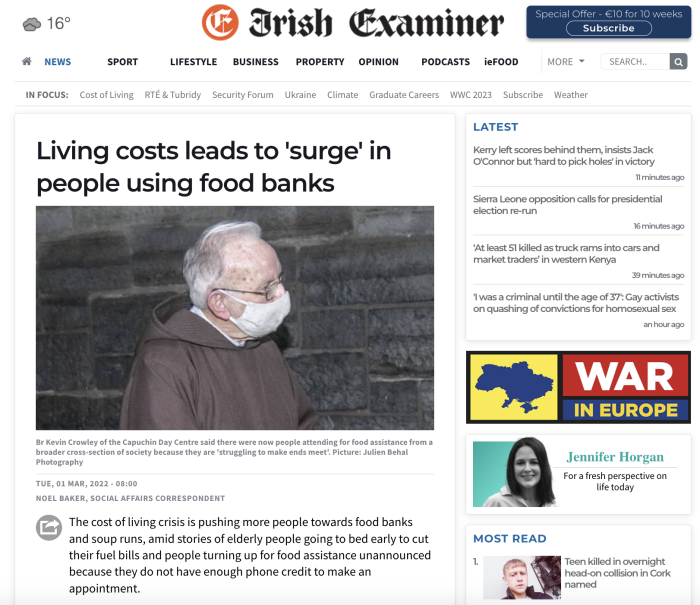 ---
3 Jul 2021 - Sunday World: Muslim Sisters of Eire fed a 'heartbreaking' number of children at their soup run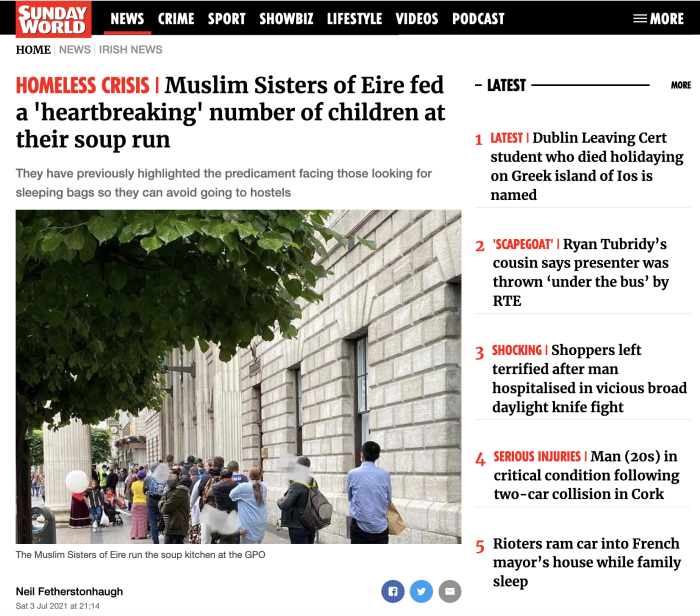 ---
25 Jan 2021 - RTE: Muslim charity feeding hundreds of people in need at Dublin's GPO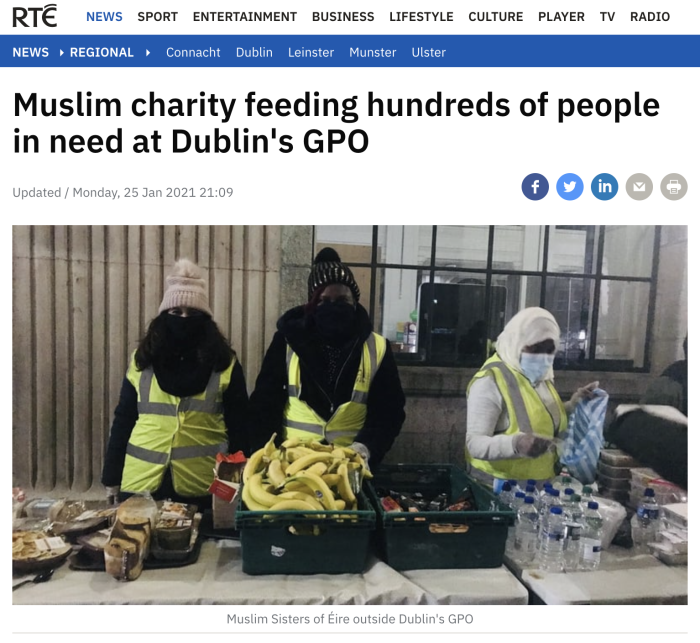 ---
27 Jan 2021 - Dublin Live: Muslim charity feeding hundreds of people in Dublin city centre severely impacted by COVID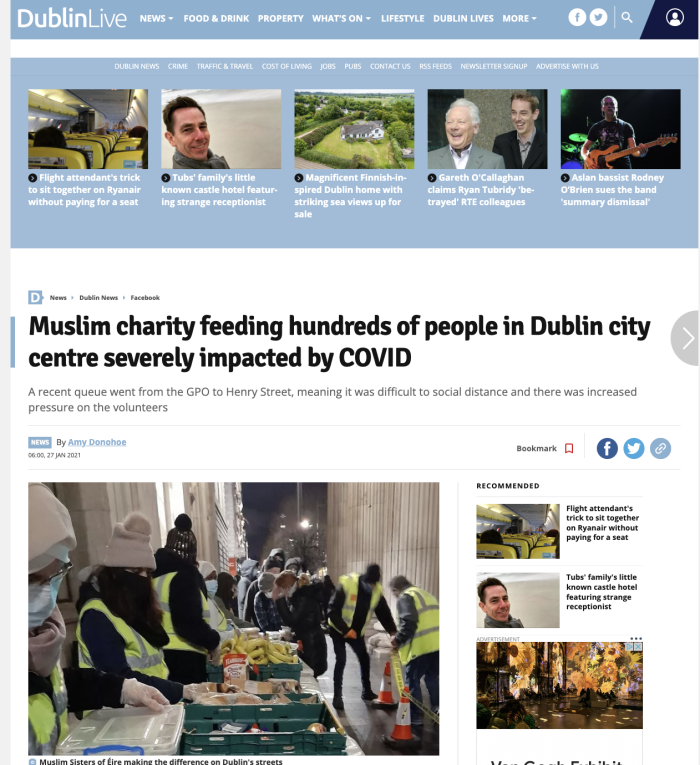 ---
09 Feb 2021 - Newstalk Radio: The coronavirus crisis is causing a new wave of poverty and desperation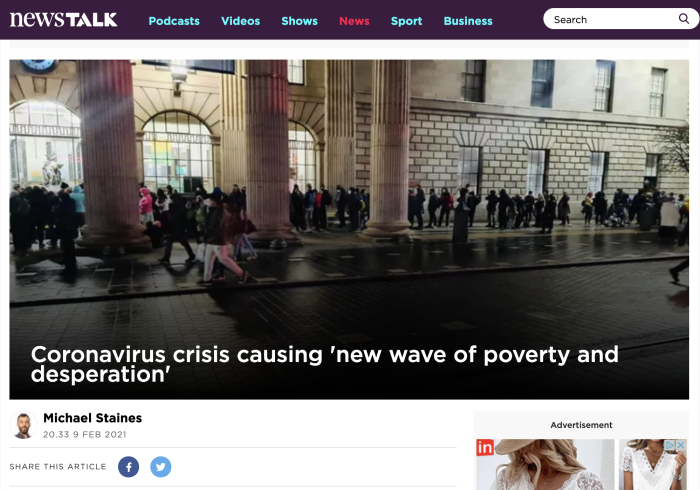 ---

15 Aug 2020 - The Irish Times: Number of people in need right now is spiralling out of control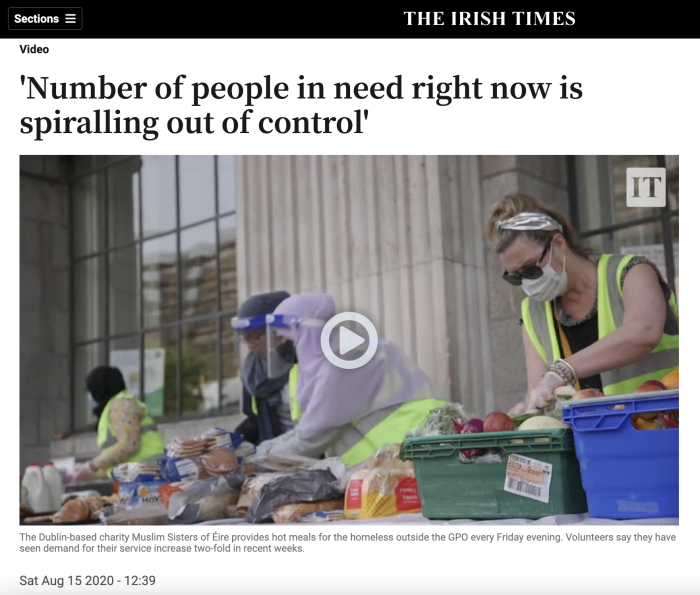 ---
01 Feb 2019: The Irish Times: Muslim women in Ireland urge non-Muslims to 'look beyond the veil'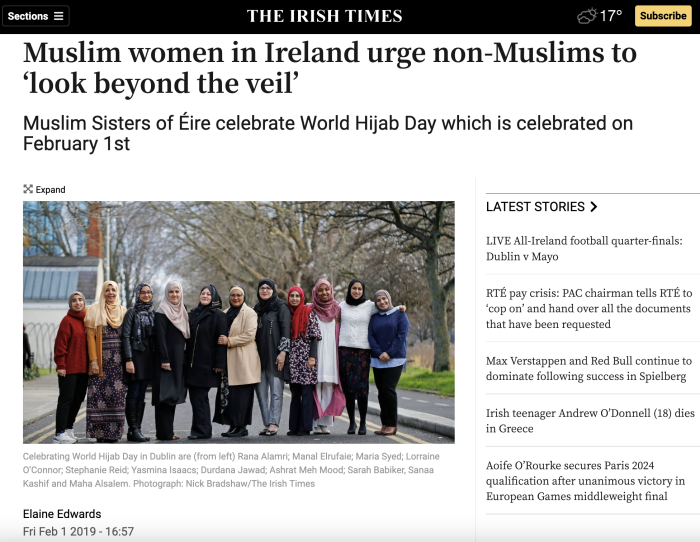 ---

21 Apr 2018 - The Circular Feed the Homeless: The Empathy of The Muslim Sisters of Éire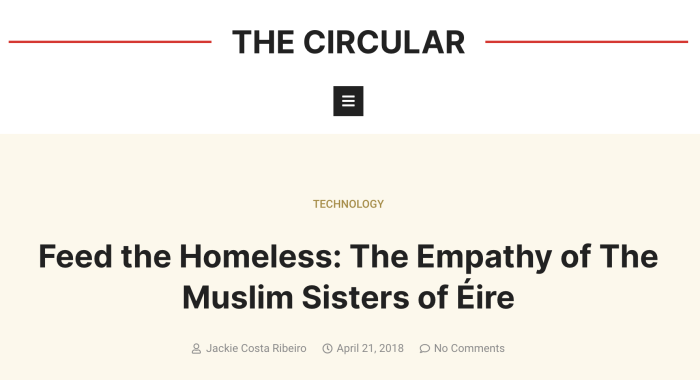 ---
5 May 2017 - Irish Examiner: Hijab allows Muslim women to articulate their faith and identity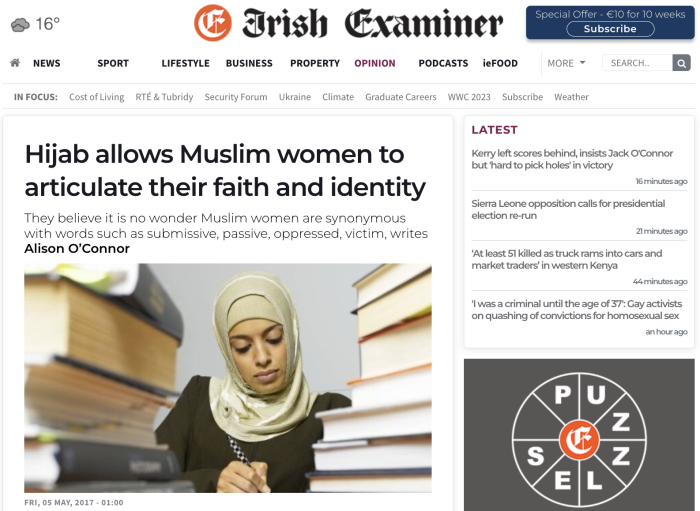 ---
26 May 2017 - Irish Examiner: We should respond in kind as Muslim community reaches out